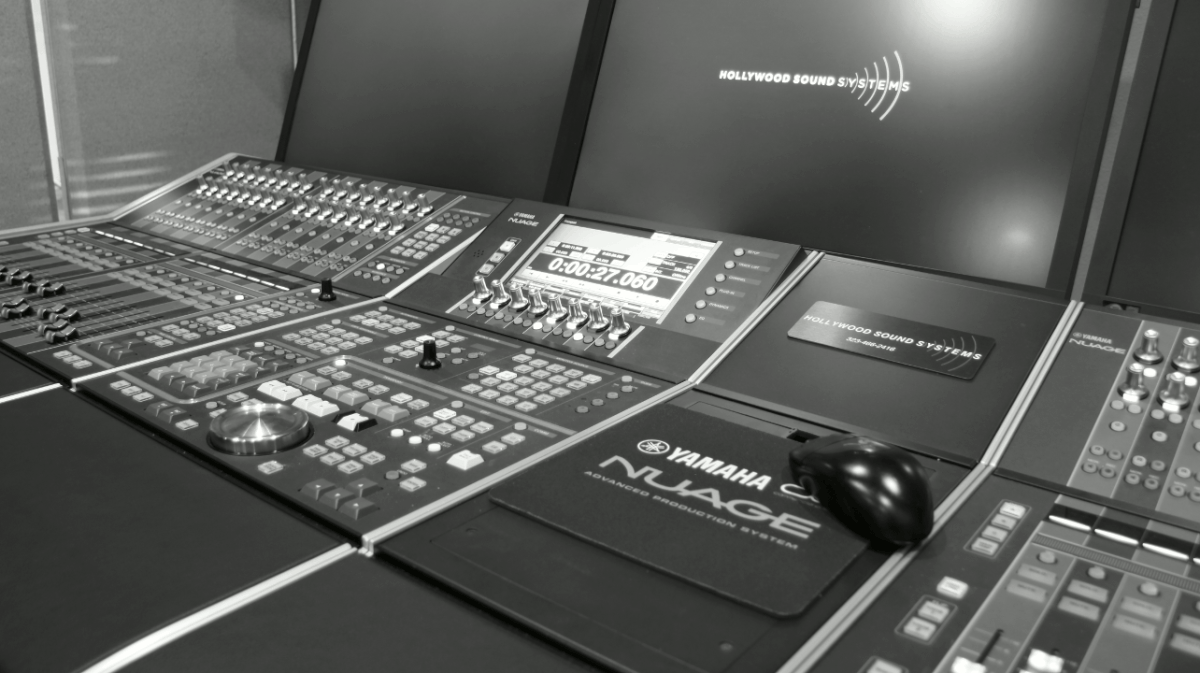 Audio Workflow Solutions featuring Yamaha and Steinberg
July 28, 2015 10am - 9pm
Join the staff of Hollywood Sound Systems at our brand new expanded facility in Burbank as we host top Yamaha and Steinberg personnel in a comprehensive presentation of audio technology.
This event is an official stop on the Nuendo 7 World Tour! We will have exclusive presentations of the newest greatest features of Nuendo 7, Nuage firmware 1.7 and Audinate's Dante protocol, as well as some of the best minds behind this revolutionary gear. Greg Ondo, Marcel Mauceri, and David Lees will be among the presenters.
• Game audio mixers: see how native integration with Audiokinetic's Wwise middleware will shave hours off of your track management
• Film and TV post mixers: watch the new "re-conform" tool make last minute picture and timeline changes a total breeze
• Music studio mixers/recordists: feel how the deep integration between the brand new Nuendo 7 and Yamaha's Nuage 1.7 system helps keep your focus on the session instead of the hardware
• Live sound mixers/techs: see onboard Dante audio networking and Nuendo Live software ramp up features while ramping down your set up time, especially in Houses of Worship
Other new and redesigned features include VCA fader support, advanced project collaboration tools, new rendering options and a vastly enhanced bridge to Avid ProTools for Nuage.
During the event you will have a hands on, real-world experience with a comprehensive end-to-end system. We will demonstrate some of the newest technologies and show how they can scale to meet the needs of any workflow. We will also give you a chance to sign up for 1-on-1 time with all of the technologies used in the presentation with a Hollywood Sound staff instructor.
Refreshments will be served.